7-Eleven has opened a chicken restaurant called Raise The Roost
---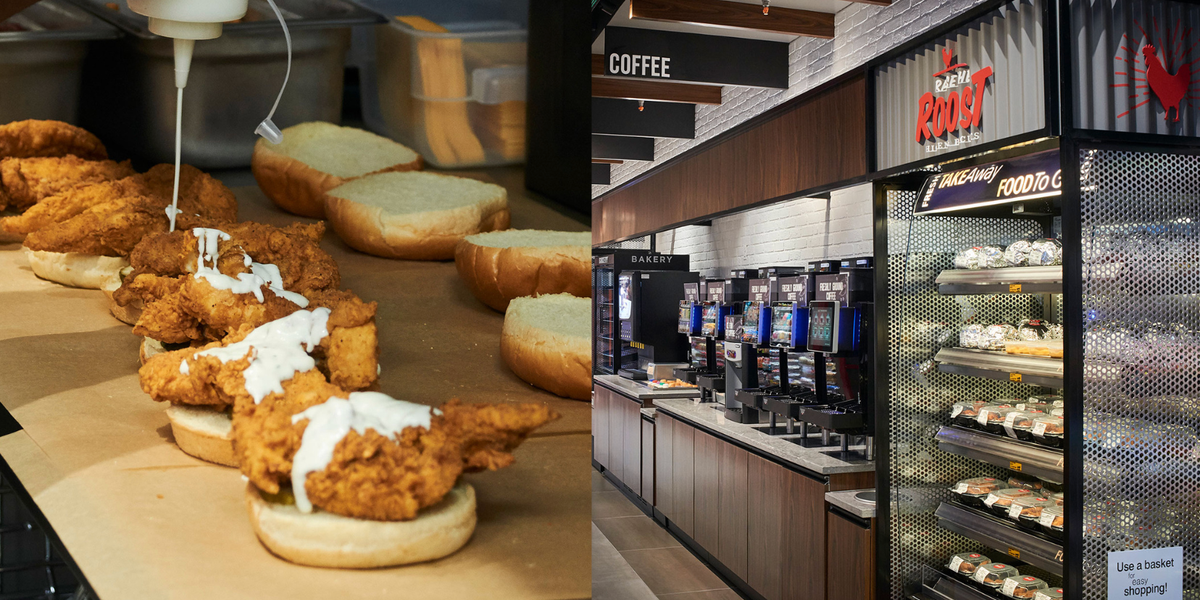 Just when you thought the chicken sandwich war was coming to an end, 7-Eleven throws its hat in the ring. 7-Eleven has opened a chicken and cookie restaurant called "Raise the Roost" and the chicken sandwiches that come out of it are amazing.
Last fall, 7-Eleven announced the opening of more upscale dining options. One of the dining innovations opened in Dallas and offered sit-down meals and served alcohol. This chicken restaurant is another of those in-store restaurants and it's located in Manhattan at 88 Greenwich Street.
Raise the Roost's menu is Southern inspired. According to Food and wine, its slogan is "The chicken is worth crossing the road for." The menu includes breaded chicken fillets, bone-in or boneless wings, chicken sandwiches and breakfast sandwiches. If you are unsure of chicken sandwiches for breakfast, Wendy's and McDonald's does, so it's officially A Thing!
The food is available in a take-out style or as a made-to-order meal. While Raise the Roost's main draw is obviously its chicken items, there will be tons of other specialties that you won't find in any old 7-Eleven. You can choose from specialty drinks, self-serve coffee, fancy drinks available on tap, frozen yogurt and ice cream, plus swap-out and delivery for added convenience.
Raise the Roost is the first chicken-focused 7-Eleven restaurant concept, but it looks like they are planning to open more restaurants across the country. There are also taco restaurants in Washington, DC and San Diego, so only time will tell where other Raise the Roost lands.
This content is created and maintained by a third party, and uploaded to this page to help users provide their email addresses. You may be able to find more information about this and other similar content on piano.io