A casual fried chicken restaurant is coming to The Corners | Waukesha Co. Business News
---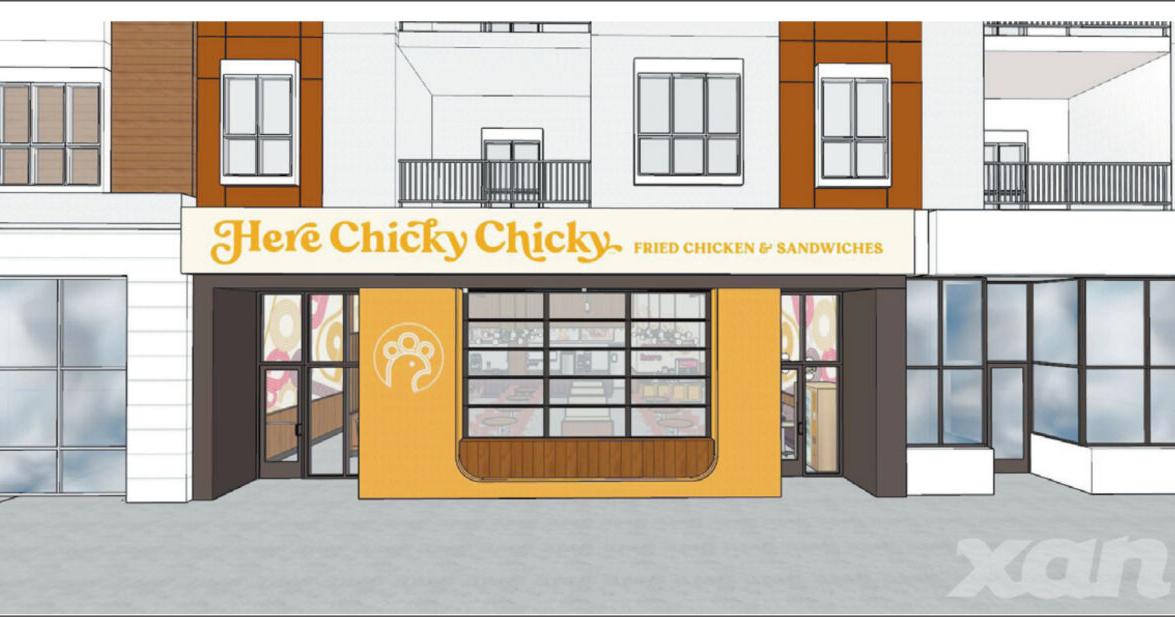 CITY OF BROOKFIELD — With 1970s-style decor and classic chicken sandwiches on the menu, Here Chicky Chicky restaurant is set to open in The Corners of Brookfield this summer.
The restaurant is the brainchild of the owners of Goddess and the Baker, a continental cafe that already operates one of its six locations at The Corners.
The 3,150 square foot Here Chicky Chicky will be located on the south side of the mall, directly east of Fresh Fin Poke. The restaurant will accommodate 70 people seated, with additional take-out options.
"The greater Milwaukee area absolutely loved our Corners of Brookfield location, so we knew it was the perfect place to roll out this new restaurant concept," said Tami Mizrahi, co-owner of Goddess and the Baker and the new Here. Chicky Chicky, in a report. "What sets us apart from other chicken restaurants is not just our best product and range of items, but also the atmosphere: it's meant to be fun, playful and inviting. We have some exciting things in the works, and we can't wait to get the first glimpse of the community.
The Chicky Chicky menu here will include fried chicken fillets in sandwiches, baskets, wraps and salads with a range of unique and creative sauces and flavors. The restaurant will also serve beer, wine and champagne, the latter of which, according to Mizrahi, is a popular pairing with fried chicken.
"We are delighted to welcome Goddess and the baker's new restaurant concept, Here Chicky Chicky, to the city centre. Tami and her team do an exceptional job. We know Goddess is unique and we are confident that the same culture of excellence will carry over to the menu and service with Here Chicky Chicky," Robert Gould, CEO of Brookfield Corners LLC, said in a statement. "The Goddess team always produces high-quality, customer-focused concepts, creating a gathering space for the community and it will be no different. The location is carefully selected to capitalize on the fast-casual concept with visibility exceptional and short and long term parking options.
The Corners of Brookfield is a 750,000 square foot premier downtown, featuring 400,000 square feet of retail and dining space, 244 luxury apartments and parking for over 1,700 cars. It is located near the intersection of Bluemound and Barker roads.
---
Stay up to date on all the latest Waukesha County news with a subscription: Click here
---