Herbivorous Butcher opens vegan fried chicken restaurant
---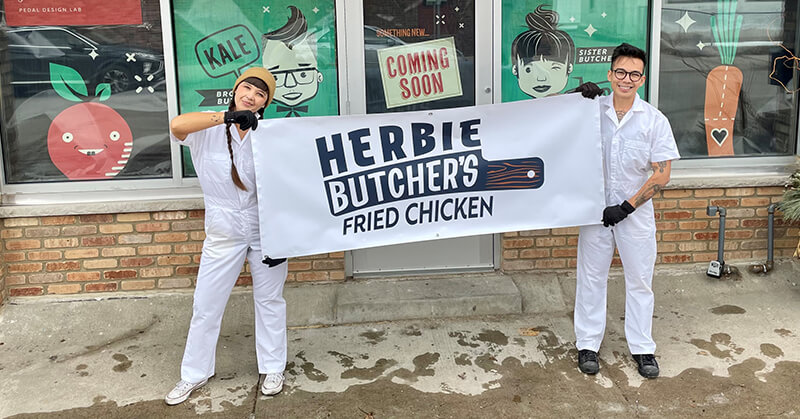 Originally launched in January 2016, The Herbivorous Butcher serves plant-based cold cuts and cheeses in northeast Minneapolis and has inspired a movement from other plant-based foodies to open similar butcher shops across the country. With the store's success, brother-sister duo Kale and Aubry Walch continue to expand this spring by opening their new business, Herbie Butcher's Fried Chicken.
Co-founder Kale Walch said: "Our mission has always been to try to save the world by bridging the gap between omnivores [who] haven't quite made the leap to veganism yet. By making even better vegan meats and cheeses than they were used to, we're starting to accomplish just that. Herbie Butcher's Fried Chicken continues our brand's mission by making a fried chicken that won't leave anyone wondering if a plant-based lifestyle is possible without sacrificing the foods we love.
The new all-vegan fried chicken joint will feature mouth-watering buckets of fried chicken, savory fried chicken cookie sandwiches, hot gooey macaroni and cheese, and, of course, perfectly sweet milkshakes and malts. Comfort food heaven in the heart of South Minneapolis!
For more updates as they prepare for a spring launch, follow Herbie Butcher's Fried Chicken on Instagram @HerbieButchersFC to check out the website.
Herbie Butcher Fried Chicken will be located at 735 East 48th Street, Minneapolis, MN 55417.