Swiss Chalet Launches New Nashville-Inspired Crispy Chicken Dishes
---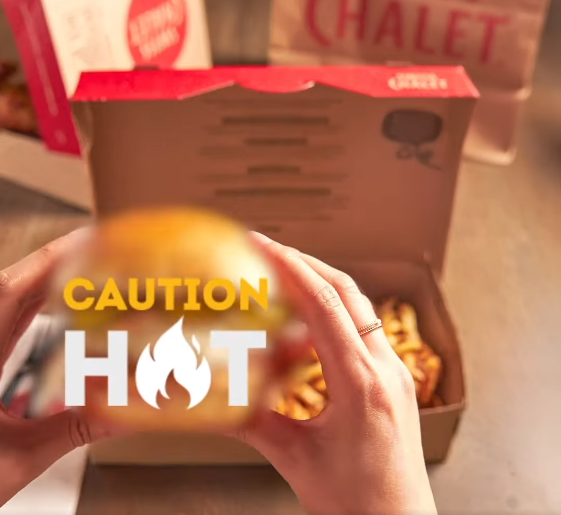 Swiss Chalet, from Canada iconic full-service family restaurant, announced the launch of their #hotchickensummer campaign featuring their new limited-time Nashville Hot-inspired menu items.
"We are extremely excited to celebrate #hotchickensummer, showcasing our Nashville Hot lineup, through Canada with our guests. We serve high-quality food that packs a tasty, delicious punch," says Laurie AllisonJones, Vice President of Marketing. "#hotchickensummer is all about living your best life, enjoying the summer and doing what makes you happy. We want guests to live their best life with Swiss Chalet this summer!
#hotchickensummer will showcase the full lineup of new menu items, including the Nashville Hot Crispy Chicken Sandwich and Swiss Chalet Chicken Tenders, made with 100% Canadian chicken and tossed in a delicious hot Nashville glaze. They also offer their 8-piece and 12-piece hand-breaded crispy chicken wing dinners tossed in the new Nashville Hot glaze, on a slice of white Texas toast, topped with buttered pickles and bread, and served with coleslaw. Also new to the menu is Swiss Chalet's Nashville Crispy Hot Chicken Ice Cream Sandwich, featuring Canadian chicken breasts tossed in new Nashville Hot Glaze, on a toasted bun and topped with a scoop of vanilla ice cream drizzled with honey. This menu item is only available in the dining room. Customers are encouraged to visit their nearest location to try it out while supplies last!
This campaign platform brings together Swiss Chalet's famous chicken expertise with a popular flavor profile. This merger is a step forward in the overall evolution of the iconic brand. The launch will be supported by a dynamic integrated campaign featuring a new TV spot, exciting social and digital media, direct mail and more! "We send a special thank you to our partner agencies, Reveal Content and The Mint Agency, who helped bring the campaign to life," shares Laurie AllisonJones.
Check out Swiss Chalet's Nashville Hot range today up to August 7 and enjoy your #hotchickensummer.