This vegan fast food chain's burgers are now 38% cheaper to compete with McDonald's and Burger King
---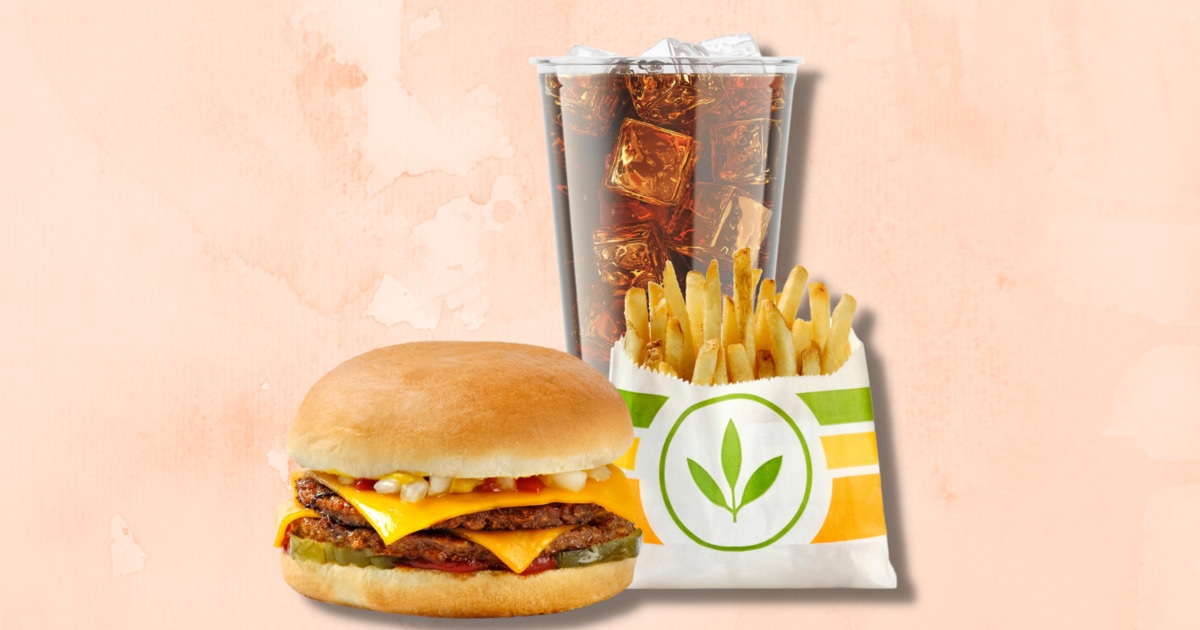 Vegan fast food chain Plant Power Fast Food has dropped the price of its burgers by 38% and its cheeseburgers by 33.5% in a bid to bring the animal-based burger chain closer to fast food chains such as McDonald's, Burger King, and Wendy's.
Plant Power's Classic Burgers and Classic Cheeseburgers will now retail for $4.95 and $5.95, respectively. These menu options were previously priced at $7.95 for the burger and $8.95 for the cheeseburger. Head-to-head on the price of animal-based burgers, the chain now sits between $1 and $2 for similarly sized animal-based burgers at major fast-food chains like McDonald's, Burger King and Wendy's.
In addition to burgers, Plant Power also offers a wide range of menu items such as vegan chicken wraps, fish fillet sandwiches, chicken Caesar salad, fries and milkshakes. Based in San Diego, the vegan chain now has 11 locations and a food truck and plans to grow to 15 restaurants by early 2023.
Plant Power believes its new, more affordable options will help make plant-based foods more accessible to consumers who want to try plant-based foods while enjoying the taste and convenience of fast food. "One of the main criticisms of plant-based foods is that they are expensive," Plant Power co-founder and COO Zach Vouga said in a statement. "Our goal is to remove that barrier and make plant-based fast food an easy choice."
Plant-powered fast food
Making vegan food affordable
A key driver of Plant Power's ability to lower its price was a partnership with vegan brand Alpha Foods to create a new gluten-free pea protein burger patty. The companies worked two years to perfect the new vegan patty which is juicy and smoky, just like its animal-based counterpart.
"By leveraging our growing business and deepening our strategic relationship with co-packer and R&D partner Alpha Foods, we have been able to reduce our burger patty costs and pass those savings on to our customers" , Jeffrey Harris, Co-Founder and CEO of Plant Power Fast Food, told VegNews. "This is truly a game-changing development that will allow us to broaden our appeal to a growing group of consumers."
Offering plant-based versions of traditional fast food favorites at prices at or near the big chain prices is a big breakthrough for the plant-based industry. According to expert organizations like the Good Food Institute (GFI), achieving price parity with animal meat is key to the exponential growth of the plant-based industry. In a recent study conducted by GFI with consumer research firm Mindlab that investigated price as a driver of purchase intent, consumers ranked price as the second most important factor (behind taste ) in the purchase of a herbal product. For most consumers, closing the price gap would likely increase purchase intent for plant-based products like Plant Power's burgers.
Plant-powered fast food
While there are many reasons why vegan meat is more expensive, that gap is narrowing as vegan and plant-based food manufacturers meet demand by ramping up production. "Achieving price parity depends on scale," Emma Ignaszewski, corporate engagement project manager at GFI, told VegNews. "Making the plant-based meat supply chain more efficient and risk-resilient can lead to lower costs for the manufacturer and ultimately greater accessibility for the consumer."
Vegan meat undervalues ​​animal meat
Alpha Foods aims to encourage consumers to try vegan alternatives to traditional animal products by also lowering the prices of its own products. Last year on National Wings Day, the California brand lowered the price of its vegan Chik'n Nuggets as the price of traditional chicken wings rose. At that time, according to industry publication MarketScale, the price of traditional chicken wings skyrocketed – from an average of $1.50 per pound to between $3 and $4 – due to a shortage of supply across the country.
Alpha Foods has been working to combat "chicken inflation" by countering the rising cost of chicken with lowering the price of its own chicken nuggets in a bid to make vegan alternatives to chicken more attractive. For every penny the chicken wings went up, Alpha Chik'n Nuggets went down the same amount.
"Over the past few months, chicken prices have skyrocketed, leaving consumers searching for alternative options," Kierstin De West, chief marketing officer for Alpha Foods, said in a statement at the time. "By lowering the price of our plant-based chik'n products in line with chickenflation, we're encouraging people to try something new, without the pressure to change their entire diet."
For more on vegan fast food, read:
The Ultimate Guide to the 15 Best Vegan Fast Food Chains in the US
Burger King's vegan pop-up serves as a roadmap for the fast food industry
What the Founder of Veggie Grill Thinks About the Future of Fast Food
JUST LAUNCHED! Get our 10 Easy Vegan Summer Meals recipe book as a FREE instant download.
Get the guide
JUST LAUNCHED! Get our 10 Easy Vegan Summer Meals recipe book as a FREE instant download.
Get the guide