Why Now is the Time to Invest in a Chicken Restaurant Franchise
---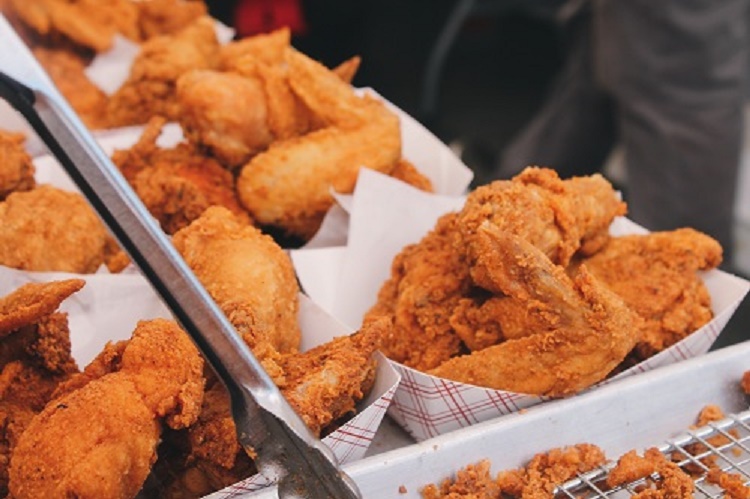 Chicken restaurant chains are among the fastest growing companies in the United States and quite possibly around the world. Chain restaurants present a lucrative opportunity to invest in a business that you can be proud of and that is making solid profits.
According to Nation's Restaurant News (NRN), a restaurant industry publication, chicken fast food chains represent the fastest growing segment in the industry, with total sales up 8.9%, exceeding by far the overall average growth of 3.2% for the top 200 in the country. Chains.
Globally, fast food generates revenues of over $ 570 billion, which is higher than the economic value of some countries.
If you are planning to create your own chicken restaurant franchise, there are a few reasons why this model and fast food specialty is a good idea:
1. Many people eat chicken
The US chicken industry has harvested approximately 49 billion pounds (nearly $ 67 billion) last year, an average American consumed 92 pounds per year. That's about two chickens a week. If you don't eat that much chicken, you probably know someone who does.
Pro tip: Most health conscious people avoid fried chicken, but fresh roast chickens are becoming popular with those looking for low fat options.
2. Several types of chicken restaurants
Some are quick service restaurants, others are quick and casual restaurants, while others are food service restaurants. It is essential to decide what type of restaurant you want to own before you start looking. From there, it's just a matter of deciding which chicken franchise is right for you.
If you want your new franchise business to be successful, you need to make sure it uses high quality food and top service standards.
3. Chicken restaurants are inexpensive
The cost of opening a chicken restaurant is low. This means you have high margins which is great for your wallet.
The initial expense may vary depending on the scale and size of your business. However, whatever the cost, you can quickly get it back by selling famous chicken sandwiches at low prices.
Additionally, marketing can be done locally or through word of mouth from satisfied customers.
4. It's easy to get started
Starting your restaurant franchise may seem like an impossible or herculean task, but when you team up with franchise experts, you can have your business model laid out for you.
With their knowledge and support, franchise experts can help make your franchise journey easier and more manageable. They will help you understand exactly how much each product costs and help you plan future profits accordingly.
Rather than doing everything yourself from scratch, which can be incredibly long and difficult, the Franchise Model allows you to use a pre-built business model that will help you streamline and optimize your business operations.
5. Chicken is more affordable than beef or pork
While beef or pork may be more popular, chicken is generally cheaper and easier to cook. In addition, many consumers believe that chicken is healthier than red meat.
Whether you prefer wings or chicken breasts, there's no denying that chicken is an affordable and tasty way to get your portion of protein.
Over 64% of Americans eat out at least once a week. This means many potential customers for your new franchise restaurant. It can also mean more money for you.
6. Plenty of room for creativity and innovation
While you may want to start with some traditional chicken menu items, you do have leeway when it comes to how those items are prepared. If it's about chicken and making it delicious and extra special, you can make sure it's part of your restaurant's repertoire.
Ultimately, if you are planning to start a business or if you are planning to buy one, it is a good idea to consider opening a chicken restaurant franchise.
Chicken is the favorite food of many people, especially during the summer months. It is also an extremely lucrative business option with a low start-up cost that can be successful anywhere in the world.