Yukon gets ANOTHER chicken restaurant | KJ103
---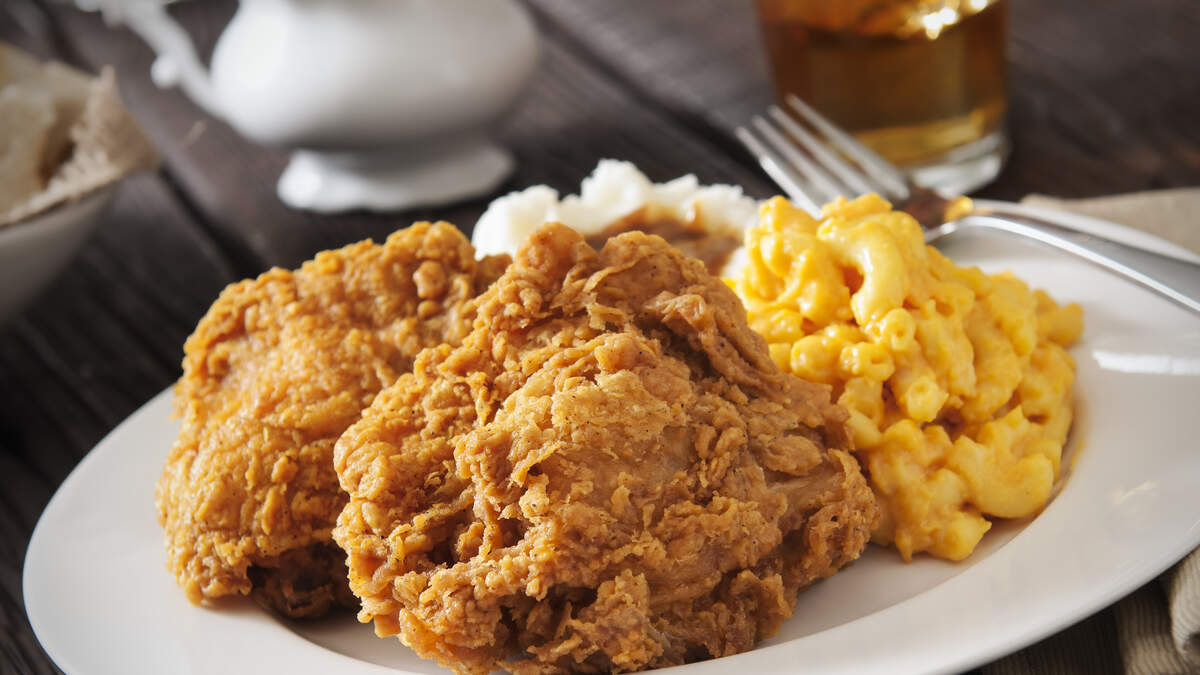 If you are from the Yukon or are a member of "Yukon Happenings" on Facebook, you know three things very well about the Yukon.
#1) Everyone is hitting the rock in front of Tropical Smoothie and not a week goes by without someone posting a picture of someone pasted on it.
#2) The Yukon has a ton of car washes….even if Charlie's Car Wash is the only one you need (my 2 cents)
#3) There seem to be chicken restaurants opening every month with one on almost every block, it seems
So let me be the first to let you know that the Yukon is getting a NEW CHICKEN RESTAURANT!
An Oklahoma institution since 1971, Johnnie's Charcoal Broiler announces the introduction of Pauline's Southern Cuisine to the OKC metropolitan area. Offering a traditional version of delicious homemade fried chicken, Pauline's will be right in the heart of the Yukon.
A family-owned and operated business since 1971, the Haynes family is thrilled to showcase the convenience of their home-cooked recipes and fill a void in the subway by offering delicious homemade fried chicken and family-style side dishes. Thinking of comfort meals of the past and a restaurant where family and friends can sit down, relax and enjoy a family-style dining experience, the idea for Pauline's Southern Kitchen was born.
When dining at Pauline's, customers can enjoy their choice of family-style fried chicken, fried fish, smoked chicken, and fried chicken steak. Each meal comes with salad and green beans, mashed potatoes and Pauline's family style cookies. Customers can also order several other homemade sides such as baked beans, macaroni and cheese, corn and fried okra. A homemade chicken salad will also be available, as well as crispy lamb fries and chicken livers. To complete the meal, customers can purchase Pauline's delicious buttermilk pie.
The Haynes family has always been a proud and active part of the Oklahoma community. Their fundraising program has given back over $250,000 to Oklahoma schools, churches, clubs and non[1]for-profit organizations, and they will continue those traditions in the Yukon with Pauline's.
"My brother and I have been honored to work alongside and serve the Oklahoma City community for the past 50 years," says Rick Haynes. "I was only 13 when my dad opened the first site, and ever since I was a young guy, I've always wanted to gift Pauline's amazing fried chicken at a restaurant in honor of mom."
The Haynes Brothers plan to open Pauline's South Kitchen in early June and will be located just off Highway I-40 in the Yukon at 1700 Shedeck Pkwy, Yukon, OK 73099.